What Is The Best Lube For Anal Sex?
Most lubricants sold are designed for vaginal penetration. The anus is a very different structure, as such different lubricants are needed. This post explores different options that work well for anal sex.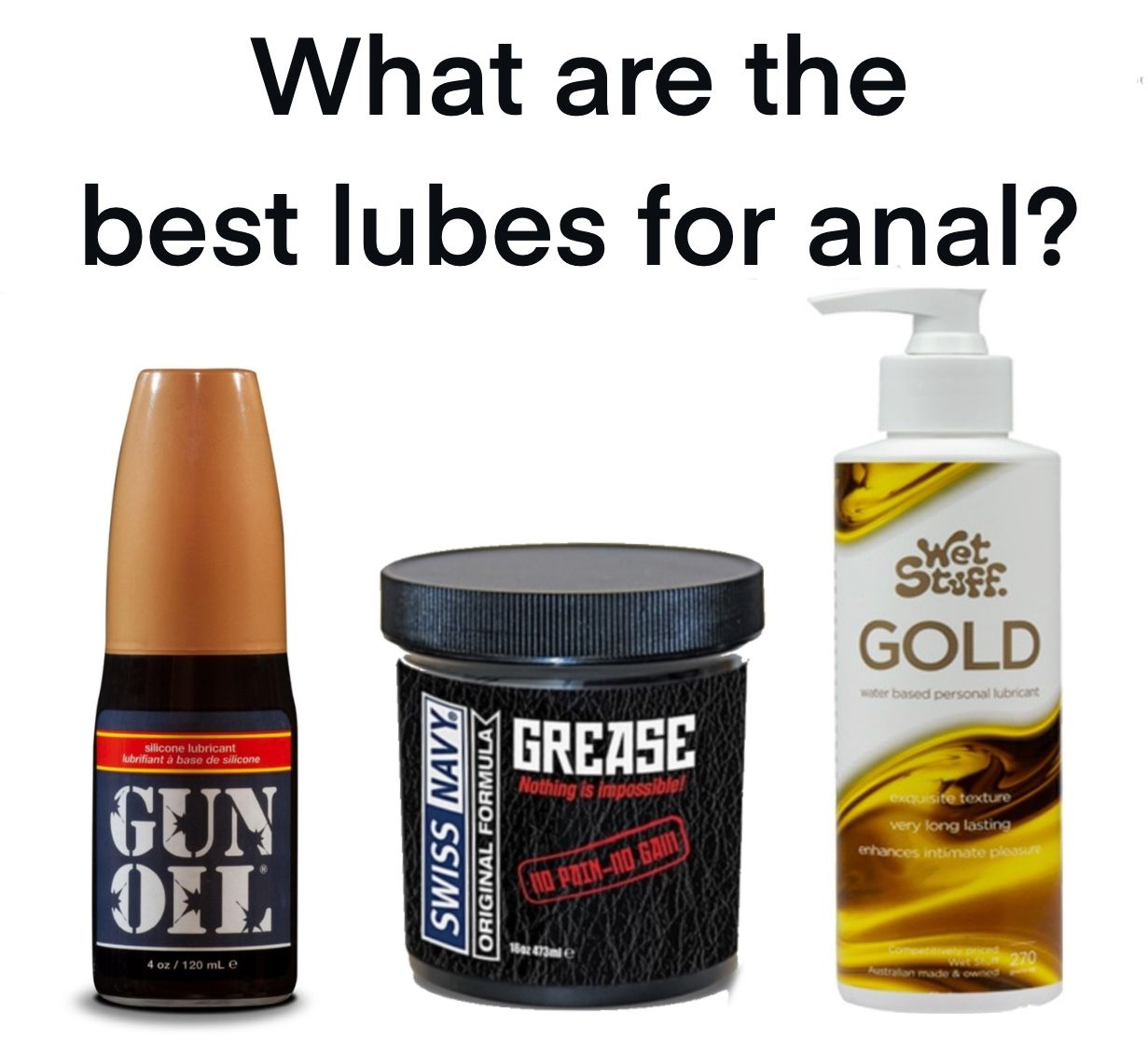 What is the best lube for Anal Penetration?
With lubrication, there are many choices: commercial lubes come in water, silicone or oil-based.
Water-based lube is best if using condoms. Remember that the rectum absorbs water, so you must replenish it frequently.
Quality silicone lube is a good "all-rounder" for use with fingers and toys. It stays slick longer, and you generally need less.
Silocone can be difficult to get off surfaces so consider putting down a towel before play.
Oil-based lubes can be good for extended play; however, some people find it can irritate the anus. Probably best to try different brands before you buy a large amount.
It's always best to talk with your partner about their own lube preference before play.
What about saliva?
Saliva is certainly popular, abundant and easy to acquire. While somewhat thin, it can be a suitable lube at a pinch.
An important caveat is that if a person has an infection of chlamydia or gonorrhoea in their throat, saliva can easily transmit these infections.
While handy, I recommend using commercial lubes over saliva if you have the choice.
If you have been using saliva for lube it's important to remember to have both your throat and anus swabbed as part of your regular sexual health screenings.